Privacy Policy
We take data protection and your privacy very seriously at Healthinsureuk.
Here's how we handle your information
Last updated: 15/03/2021
This privacy notice aims to give you information on how Healthinsureuk collects and processes your personal data through your use of this website, including any data you may provide when you submit our online contact form.
It is important that you read this privacy notice so that you are fully aware of how and why we are using your data.
1. Who We Are
Data Controller:
Andrea McDonough is the data controller and responsible for your personal data (collectively referred to as "Healthinsureuk", "https://healthinsureuk.co.uk/", "we", "us" or "our" in this privacy notice.
We are a registered data controller with the Information Commissioner's Office, registration number ZA440020.
Contact Details:
Full name of legal entity: Andrea McDonough
Email address: admin@healthinsureuk.co.uk
Postal address: 45 Thurcroft Drive, Skelmersdale, WN88PD
2. The Data We Collect About You
Personal data, or personal information, means any information about an individual from which that person can be identified. It does not include data where the identity has been removed (anonymous data).
We may collect, use, store and transfer different kinds of personal data about you which we have grouped together as follows:
• Identity Data includes first name and last name.
• Contact Data includes address, email address and telephone number(s).
• Technical Data includes internet protocol (IP) address, browser type and version, time zone setting and location, browser plug-in types and versions, operating system and platform and other technology on the devices you use to access this website.
• Product Data includes form responses (the data entered and selected within our online contact form).
• Usage Data includes information about how you use our website.
3. How We Collect Your Personal Data
We use different methods to collect data from and about you including through:
• Direct interactions. You may give us your Identity, Contact and Marketing and Communications Data by filling in forms or by corresponding with us by post, phone, email or otherwise.
• Automated technologies or interactions. As you interact with our website, we may automatically collect Technical Data about your equipment, browsing actions and patterns. We collect this personal data by using cookies, pixels, server logs and other similar technologies. Please see our cookie policy for further details.
• Technical Data from analytics providers such as Google
4. How We Use Your Personal Data
We will only use your personal data when the law allows us to. Most commonly, we will use your personal data in the following circumstances:
• Where we need to effectively perform the service you require
• Where it is necessary for our legitimate interests (or those of a third party) and your interests and fundamental rights do not override those interests.
Our lawful basis for processing your general personal data:
Legitimate interests: The processing necessary for the purposes of the legitimate interests of the data controller or a third party, except where such interests are overridden by the interests or fundamental rights or freedoms of the data subject Data used for the purpose of providing the introduction to an FCA authorised broker in order to provide the service requested by the data subject
5. Sharing of Your Personal Data
We may have to share your personal data with the parties set out below for the purposes set out in our lawful basis for the processing of your general person data: 
FCA authorised Financial Technology (Fintech) and Insurance Technology (Insuretech) companies acting as data processors, joint data controllers or independent data controllers who provide the introduction to FCA authorised insurance brokers or firms by means of IT and system services which may be based on the data you have provided. 
FCA authorised insurance brokers/firms acting as data processors, joint data controllers or independent data controllers in order to provide the services required. 
Other service providers that we engage to help us provide the service and/or functionality set out in section 4. For example, technology providers to ensure data is validated prior to sending to brokers/firms.
6. Your Legal Rights and Your Personal Data
Under certain circumstances, you have rights under data protection laws in relation to your personal data. You have the right to:
• Request access to your personal data (commonly known as a "data subject access request"). This enables you to receive a copy of the personal data we hold about you and to check that we are lawfully processing it.
• Request correction of the personal data that we hold about you. This enables you to have any incomplete or inaccurate data we hold about you corrected, though we may need to verify the accuracy of the new data you provide to us.
• Request erasure of your personal data. This enables you to ask us to delete or remove personal data where there is no good reason for us continuing to process it. You also have the right to ask us to delete or remove your personal data where you have successfully exercised your right to object to processing (see below), where we may have processed your information unlawfully or where we are required to erase your personal data to comply with local law.
• Object to processing of your personal data where we are relying on a legitimate interest (or those of a third party) and there is something about your particular situation which makes you want to object to processing on this ground as you feel it impacts on your fundamental rights and freedoms. You also have the right to object where we are processing your personal data for direct marketing purposes. In some cases, we may demonstrate that we have compelling legitimate grounds to process your information which override your rights and freedoms.
• Request restriction of processing your personal data. This enables you to ask us to suspend the processing of your personal data in the following scenarios: (a) if you want us to establish the data's accuracy; (b) where our use of the data is unlawful but you do not want us to erase it; (c) where you need us to hold the data even if we no longer require it as you need it to establish, exercise or defend legal claims; or (d) you have objected to our use of your data but we need to verify whether we have overriding legitimate grounds to use it.
• Request transfer of your personal data to you or to a third party. We will provide to you, or a third party you have chosen, your personal data in a structured, commonly used, machine-readable format. Note that this right only applies to automated information which you initially provided consent for us to use or where we used the information to perform a contract with you.
If you wish to exercise any of the rights set out above, please contact admin@healthinsureuk.co.uk for further details.
7. Data Security
We have put in place appropriate security measures to prevent your personal data from being accidentally lost, used or accessed in an unauthorised way, altered or disclosed. In addition, we limit access to your personal data to those employees, agents, contractors and other third parties who have a business need to know. They will only process your personal data on our instructions and they are subject to a duty of confidentiality.
We have put in place procedures to deal with any suspected personal data breach and will notify you and any applicable regulator of a breach where we are legally required to do so.
8. Data Retention
We will only retain your personal data for as long as necessary to fulfil the purposes we collected it for, including for the purposes of satisfying any legal, accounting, or reporting requirements.
To determine the appropriate retention period for personal data, we consider the amount, nature, and sensitivity of the personal data, the potential risk of harm from unauthorised use or disclosure of your personal data, the purposes for which we process your personal data and whether we can achieve those purposes through other means, and the applicable legal requirements.
9. Data Transfers to Third Countries
The data we collect from you may, on occasion, be stored and/or processed at a destination outside the European Economic Area (EEA). It may also be processed by organisations operating outside the EEA who work for us or for one of our suppliers. These organisations may be engaged in the fulfilment of your request, order or reservation, and the provision of support services.
Where we use certain service providers, we may use specific contracts approved by the European Commission which give personal data the same protection it has in Europe.
Where we use providers based in the US, we may transfer data to them if they are part of the Privacy Shield which requires them to provide similar protection to personal data shared between the Europe and the US.
We will take steps reasonably necessary to ensure there is an adequate level of protection of your data and that your data is treated securely and in accordance with our Privacy Policy.
10. Cookies
 Please refer to our Cookie Policy 
11. How to Make A Complaint
To exercise all relevant rights, queries or complaints, please contact us at admin@healthinsureuk.co.uk to discuss your concerns.
Following this, if you are still dissatisfied, you are able to contact the Information Commissioner's Office directly at https://ico.org.uk/
Cancer Care Cover
Cover for cancer diagnosis, treatment and aftercare as standard.
Fast Track
Access to fast track appointments, consultants and eligible treatments.
24/7 Advice
Access to expert health advice at any time of the day.
How health insurance can help you
If you or someone else in your family falls ill while you're a member, we'll help you get the right medical treatment quickly. It's our aim to get the right care for you – and find the right plan for you and your family when you need it most, covering you for any new medical conditions that arise.
Acute conditions
health insurance covers treatment for short-term illnesses or injuries that respond quickly to treatment (such as viruses or infections)
Faster referrals
If you need further treatment, your GP can refer you to a specialist or for further tests. Just as you'd expect from your usual GP.
Comprehensive Cover
Health insurance provides comprehensive cover, from diagnostic tests, such as x-rays and scans, to specialists' fees and aftercare.
Outpatient and treatment
Enjoy comprehensive outpatient cover, including diagnostic tests, consultations with fee-approved specialists and treatment.
Check your symptoms
If you have a little niggle, or simply want to put your mind at ease, you can quickly get your symptoms checked.
Family Cover
If you or someone else in your family falls ill, our providers will help you find the right policy and get the right medical treatment quickly.
Expert Doctors.
Professional Care.
You'll see a consultant, rather than a junior doctor or a registrar. You receive medical treatment in a private hospital, or the private wing of an NHS hospital. You have your treatment in comfort – your own room, an ensuite bathroom and flexible visiting hours.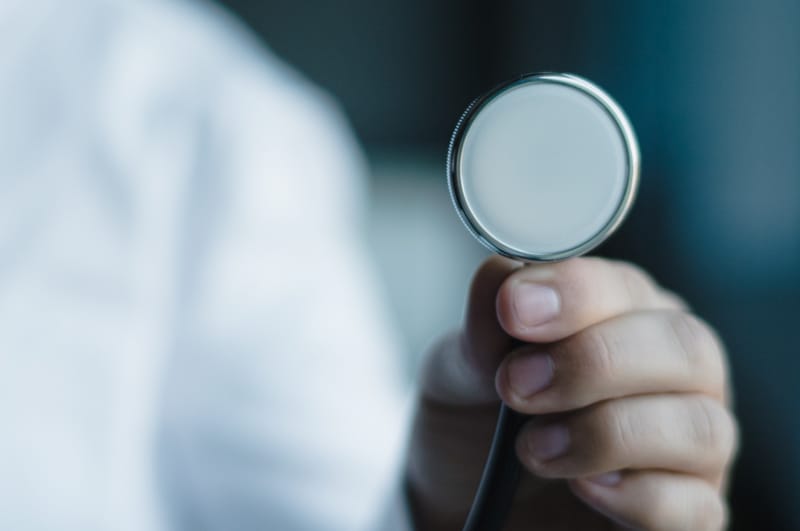 Do I need health insurance?